Kilang Taigong Roll Forming Machine sebagai mesin manunfacture, dengan lebih dari 10 tahun pengalaman membuat dan mengeksport mesin. Syarikat kami terus mempelbagaikan konsep untuk mesin yang disesuaikan, Omega Roll Forming Machine, Roll Forming Machine, Downpipe Roll Forming Machine, ect. Kini kami mengemas kini banyak barisan pengeluaran dengan High-Tech, High Frequency Welded Pipe Machine, Syarikat kami menyediakan reka bentuk, pengeluaran, pengajaran di tempat, perkhidmatan purna jual, perkhidmatan sehenti. Kami sangat mengalu-alukan anda ke kilang kami untuk berkunjung.
Penerangan Peralatan
1. Profil Lukisan dan Produk untuk Referen ce: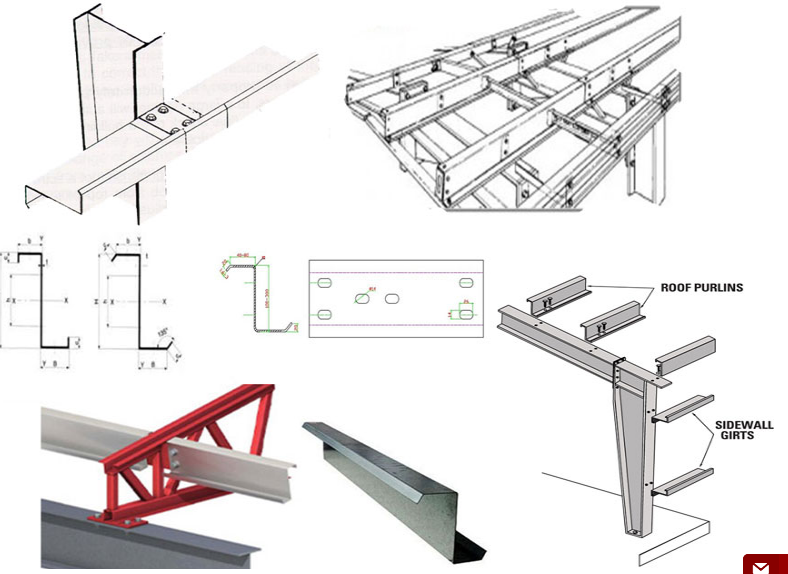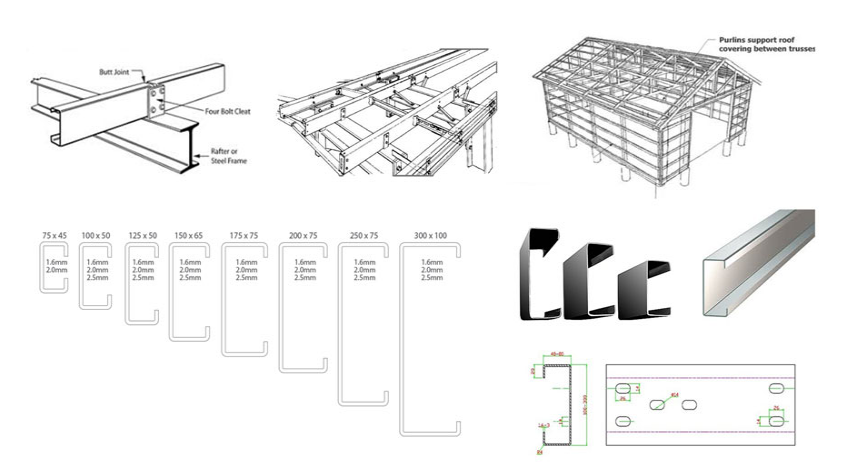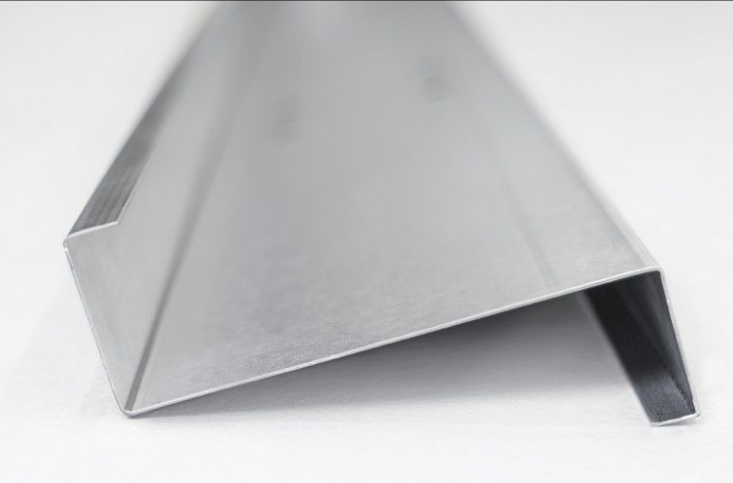 2. Carta aliran Proses:
De coiler --- Leveling - Punching - Roll membentuk --- Hydraulic Cutter-Output Table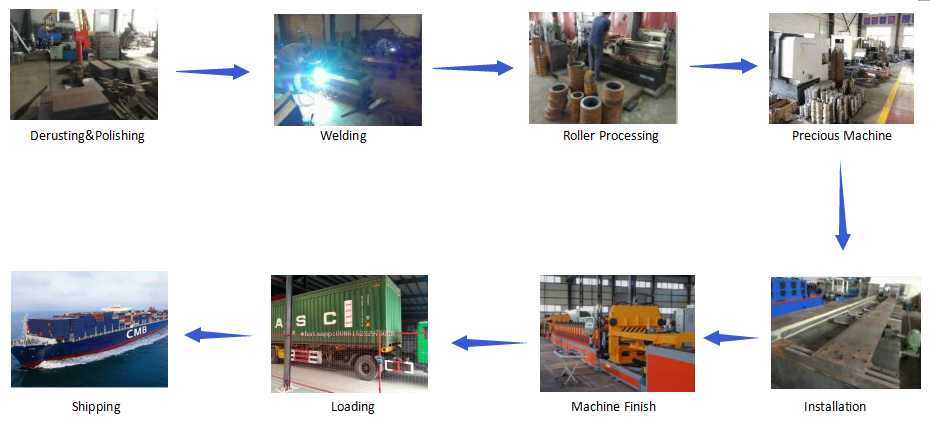 3. Peralatan termasuk:
| | | |
| --- | --- | --- |
| No | Name | Set |
| 1 | De-coiler | 1 |
| 2 | Leveling | 1 |
| 3 | Roll forming machine | 1 |
| 4 | Hydraulic cutting | 1 |
| 5 | PLC control system | 1 |
| 6 | Pump station | 1 |
| 7 | Output table | 1 |

4. Spesifikasi teknikal dan butiran mesin saluran c:
Name

Introduction

Picture for reference

3 T Automatic channel machine decoiler

Inner diameter:460~510mm

Outer diameter:1000mm

Max.Capacity: 3T;

Manual power expands the coil inner surface;

Raw material: Galvanized sheet,

Material thickness: <2 mm,

Color: Blue (or base on customer request)

Dimensions:700mm*700mm*1000mm

Forming Machine




Forming stations: about 14 Rows,

Roller material: Gcr15 air-hardening hardness of HCR58-62 ,

Shaft material: 45# steel precision machined conditioning treatmennt,

Shaft diameter: ¢75,

Main Engine power: 15 KW with cycloidal reducer

Voltage :380 v 3 phase,

Capacity: 8-15m/min,

Transmission type: Chain driving,

Dimension: *15000*1400mm*1000,

Cutting Device

Cutting: hydraulic cutting; quenching HRC58-62

Cutting style: automatic style

Cutting die material: Cr12 Mov.




PLC control system




Brand optional: Panasonic, Mitsubishi,Siemens,Delta

Frequency Control system with touch screen,

Dimension: 700*700*1000mm,

User interface, button labels and literacy should be in English or as per required,

Control the start and the stop of whole machine,

Pump station

From Shanghai Tuojiang

It supplies the power for the hydraulic cutter.

All hydraulic accessories are all use Chinese famous brand products.

Hydraulic motor power: 4.5KW

Output table




Weldedpipes, passive






5. Gambaran Mesin: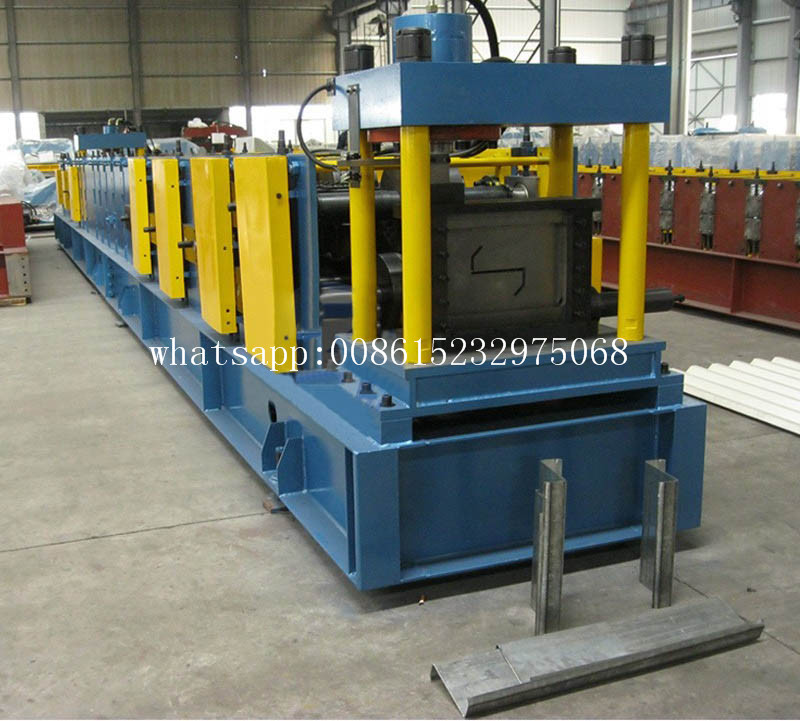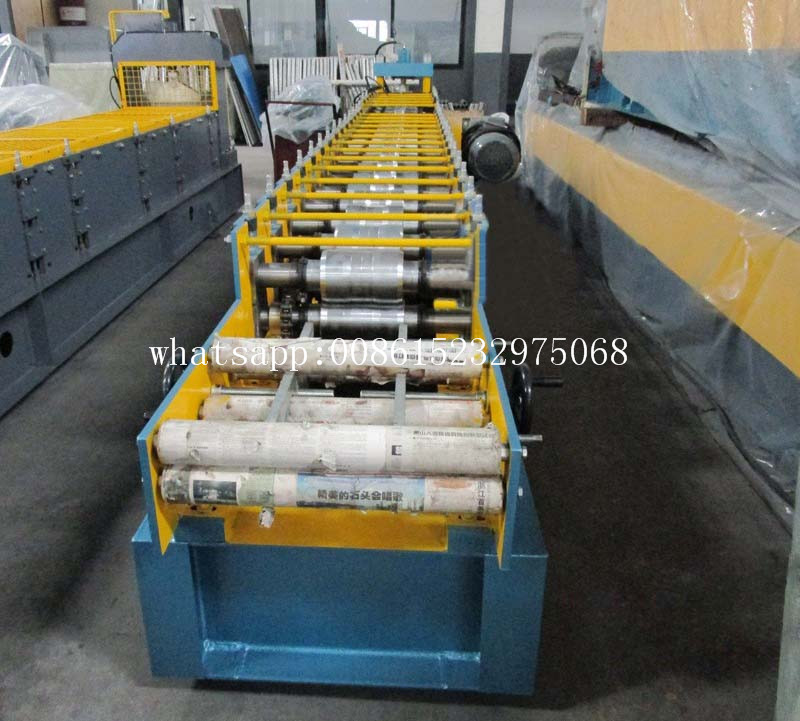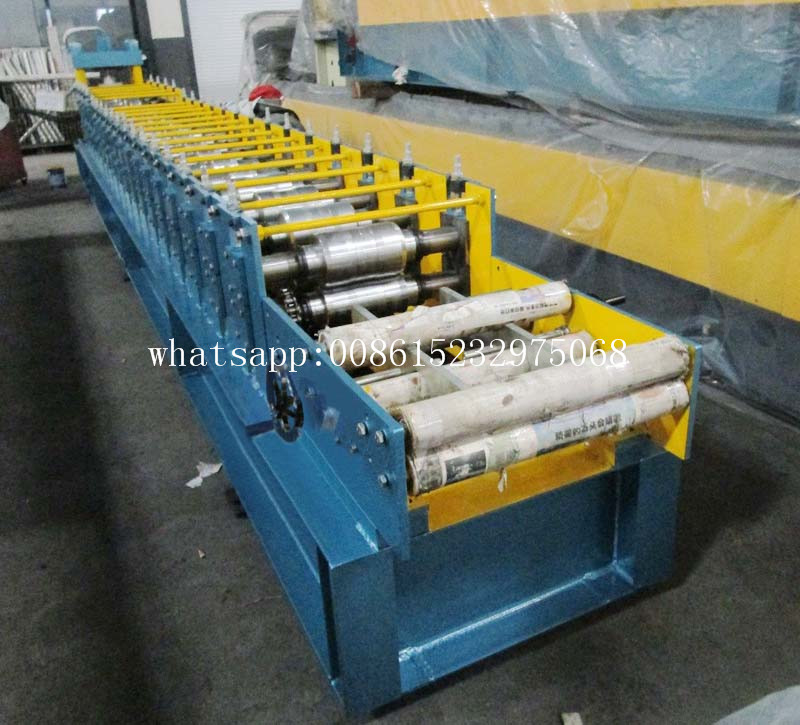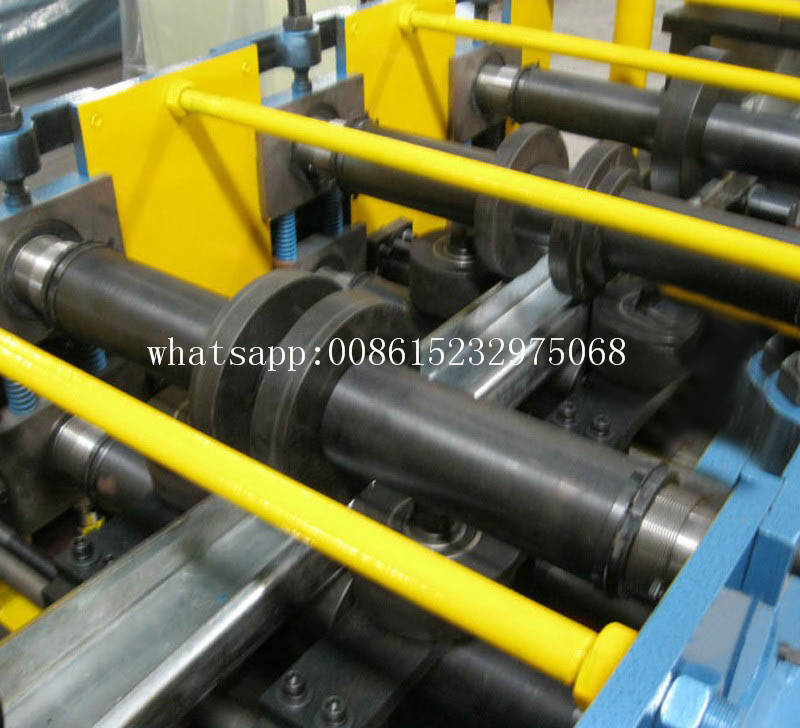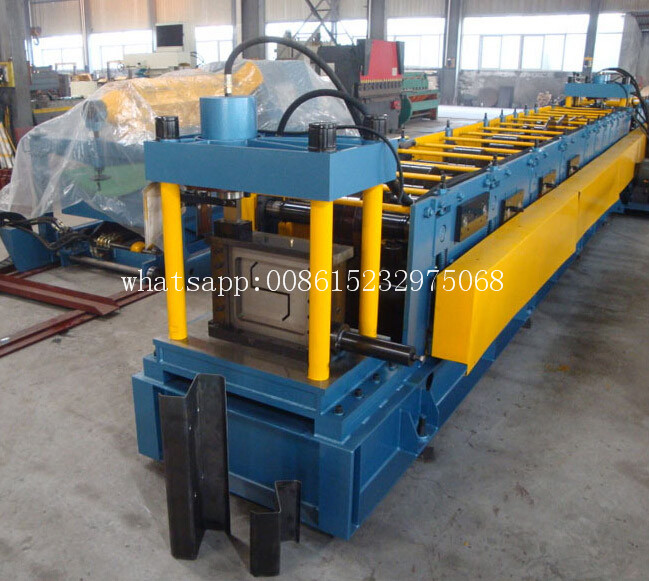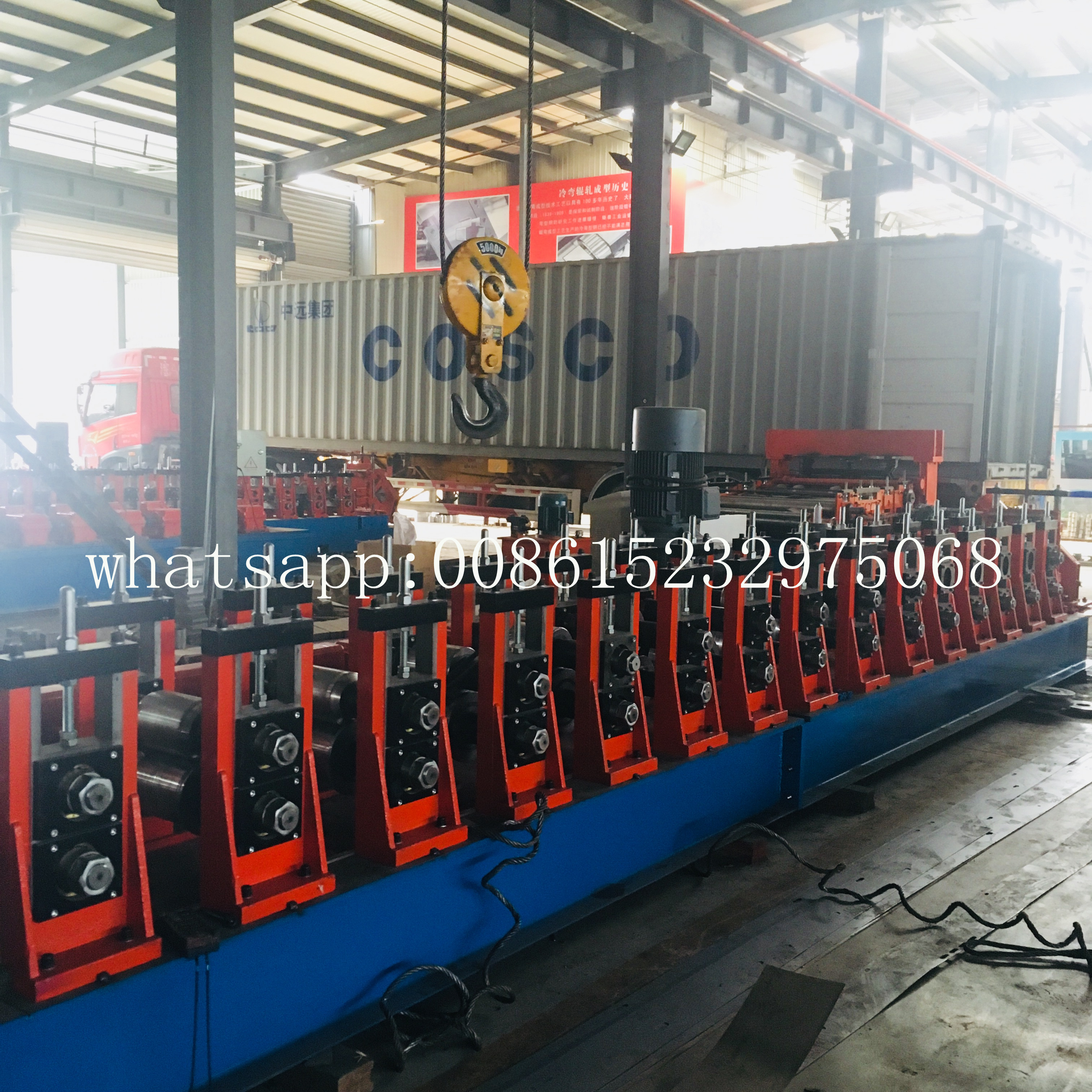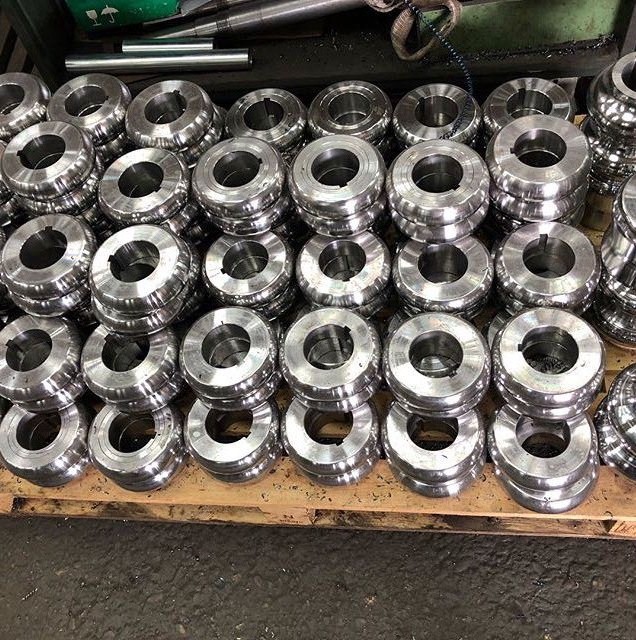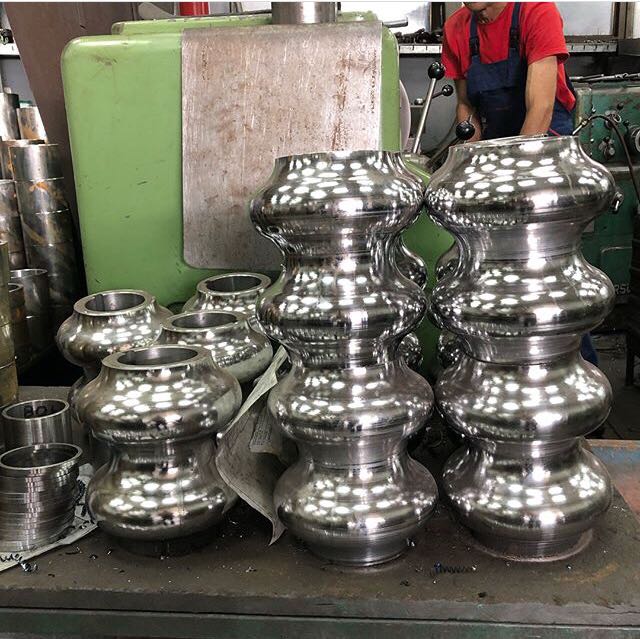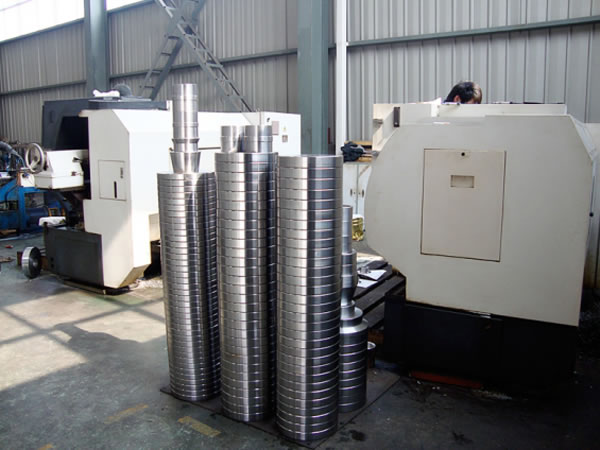 6. Pakej :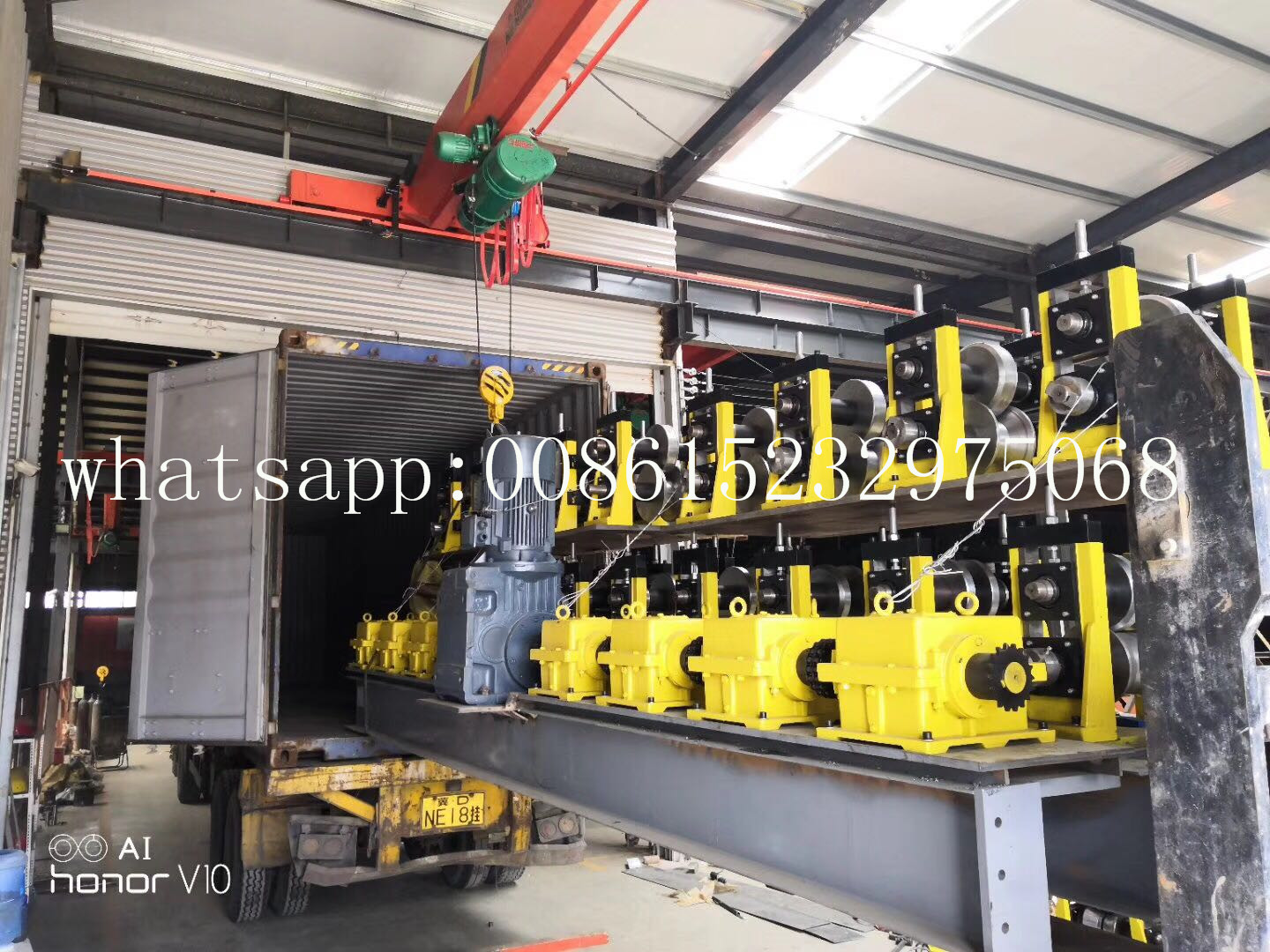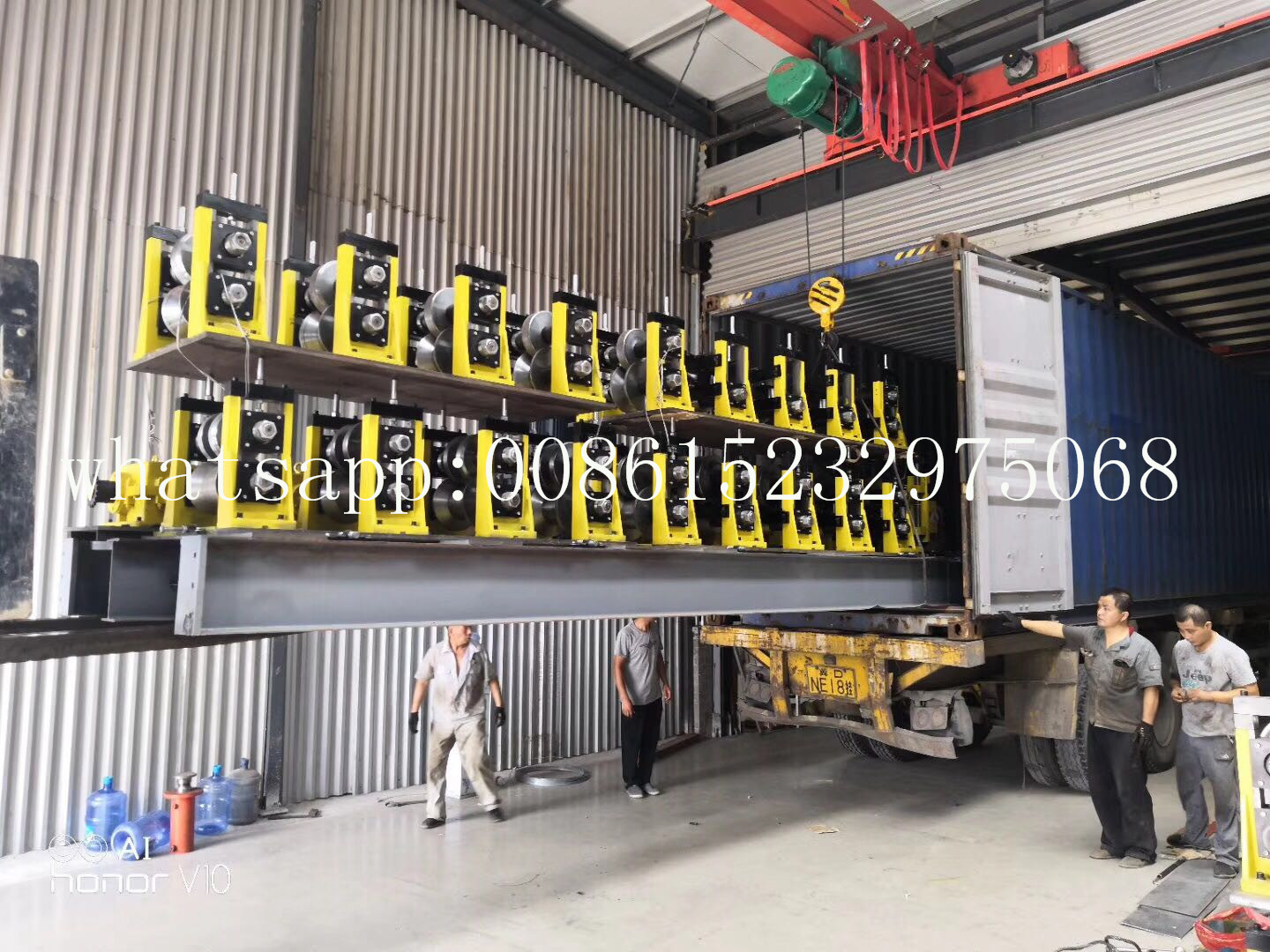 7. Pelanggan yang melawat: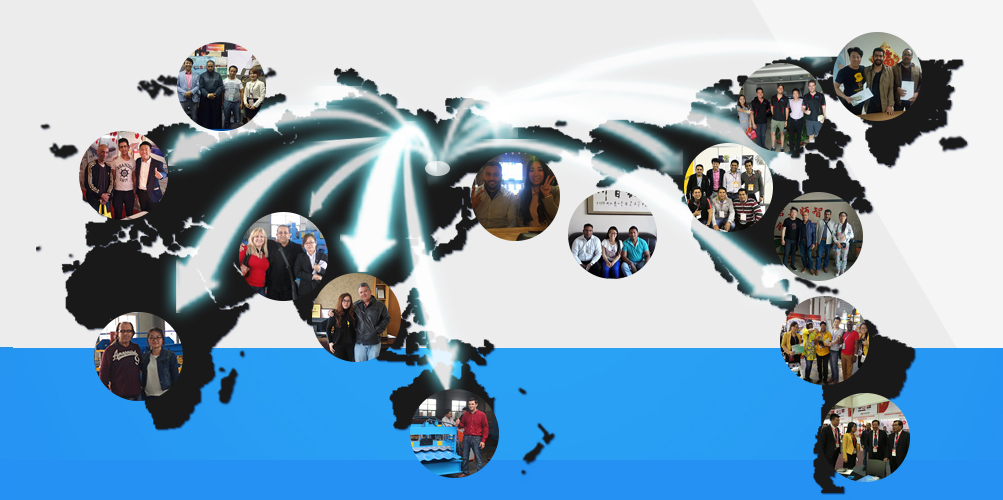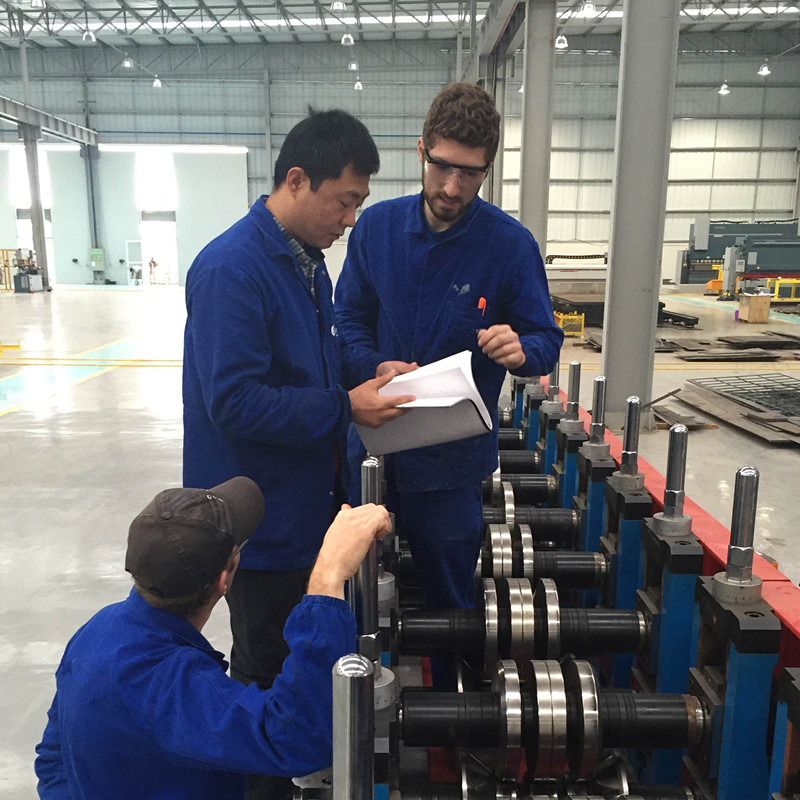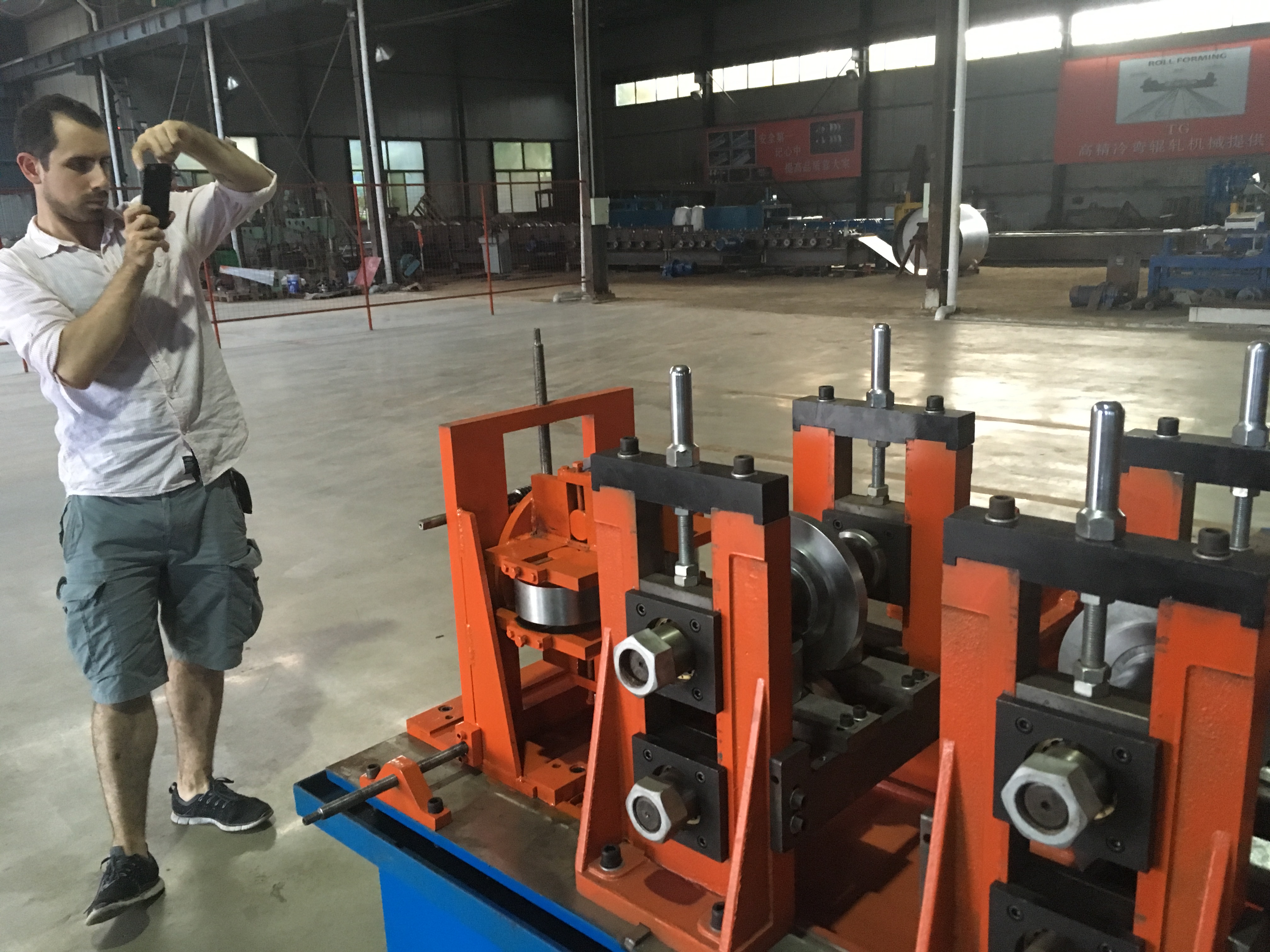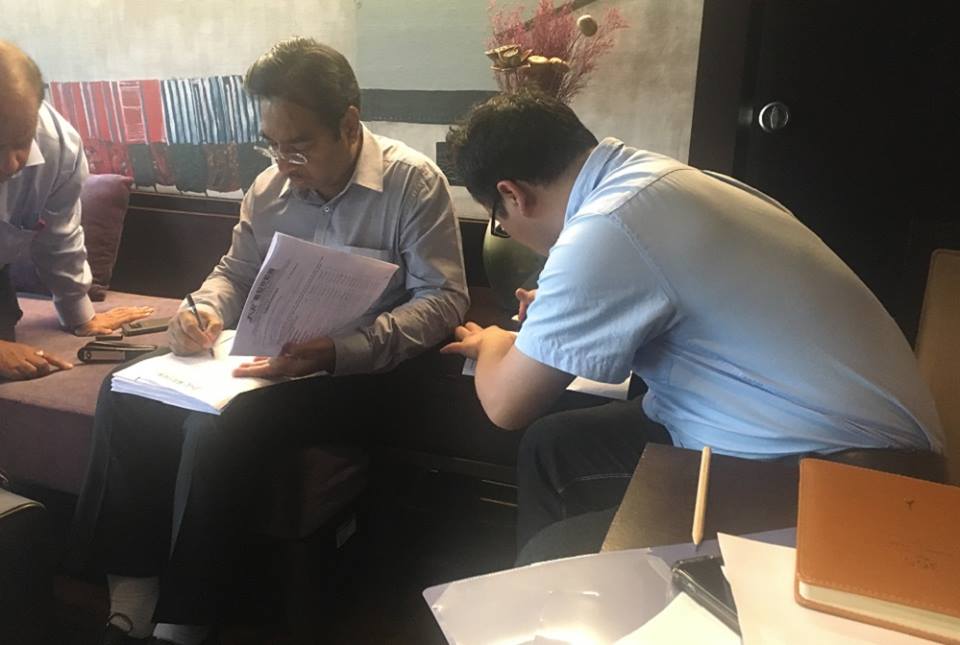 8. Syarat pembayaran dan perkhidmatan selepas jualan :
1) FOB Tianjin
2) Pembayaran: 30% T / T deposit, dan baki 70% kekal sebelum penghantaran.
3) Masa penghantaran: 50 hari bekerja.
4) Tempoh Jaminan: 12 bulan jaminan terhad bermula dari tarikh penghantaran. Kos penghantaran bagi bahagian yang akan diganti semasa tempoh jaminan perlu ditanggung oleh pelanggan.
5) Alat ganti: bantalan, butang, rantai, injap magnet, tiub pelindung dan lain-lain
6) Pemasangan dan latihan:
1. Jika pembeli melawat kilang kami dan periksa mesin, kami akan mengajar anda bagaimana untuk memasang dan kami mesin, dan juga melatih pekerja / juruteknik anda dari semasa ke semasa.
2. Tanpa melawat, kami akan menghantar manual pengguna untuk mengajar anda untuk memasang dan mengendalikan.
3. HARIAN PEMASANGAN :
Pembeli perlu membayar caj pemasangan (USD 80 seorang seorang sehari). Kepada penjual yang dilantik oleh T / T sebelum juruteknik penjual pergi ke kilang pembeli. Pembeli membayar juruteknik penjual kos perjalanan di luar China, termasuk yuran tiket penerbangan, penginapan dan makanan, menyediakan pengangkutan dari hotel tinggal ke tempat kerja, komunikasi yang diperlukan, dan insurans, dan sebagainya.
Kami juga membekalkan pengeluaran lain seperti: Vineyard Post Making Machine, Mesin Dulang Kabel, Mesin Basemap Rak, Mesin Bingkai Pintu, ect.
Sila lihat jika minat.
Kategori produk : Mesin Membentuk Roll Purlin > Z Purlin Roll Forming Machine